Mindfulness and beyond: learning and serving in conscious community.
What is the residential intensive program?
A 3 month residential program consisting of daily karma yoga activities (or selfless service) done with mindfulness, while living and communicating with a conscious awakening community in a strong spiritual container.
Are you:
looking to spend three months, or longer, focused on fast-tracking your personal growth & transformation?
seeking new ways to deepen your spiritual practice?
wanting to learn to live and relate in conscious community?
open to reaching new levels of freedom, by looking at patterns and views that limit you?
willing to consider input and training offered by others?
ready to go the extra mile to complete tasks with engagement and attention to detail?
reading carefully all of the words on this page, and not just skimming the bits you want to hear about?
If you can answer yes to all of these, we'd be a happy to receive your application for the karma yoga program.
Farm and Food Forest Caretaker Karma Yoga Position
If you have a particular interest in farming and food forests, we invite you to apply for our 2019 Food Forest Caretaker karma yoga position. While all of our karma yogis are involved in a variety of activities (such as cooking, video editing or outdoor maintenance), the Food Forest caretaker would have a specific focus on the farm, and spend the majority of their time on farm-related project: harvesting, weedwhacking and pruning; upgrading irrigation systems; and producing and selling value-added products (such as juices, jams, and chutneys). You would be supported by the guidance of our Farm Manager in all areas of your farm-related karma yoga.
Clear Sky is proudly home to one of Canada's largest cold climate food forests. Designed in 2012 and planted in 2013, the food forest is a one acre demonstration model of sustainable agro-forestry. For anyone wishing to grow their own Food Forest or start their own artisanal, perennial based organic farm, this position will provide invaluable 'hands on' experience.
Ideally, you would have some experience with farming, gardening, permaculture and/or food forests, as well as an interest in local/organic food products (experience in a production kitchen being a huge asset). Caring for the food forest requires use of a tractor, weed whacker and other tools. The daily karma yoga for this position includes tasks such as weedwhacking & grass management, irrigation management, plant care, fruit harvesting, herb picking & drying, and coordination of produce sales with the Farm Enterprise Manager. Your days would be balanced with general Clear Sky karma yoga in the kitchen or elsewhere on property
Watch a video of our food forest in it's third year of life:
Why Live and practice Karma Yoga at Clear Sky Meditation Centre?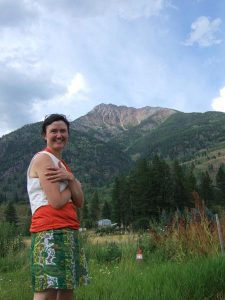 Clear Sky is a retreat centre in the Rocky Mountains of Eastern BC. For over 11 years have provided a focused sanctuary for personal growth and unfoldment. We call our centre a '310 acre meditation cushion', and also use the land as wisely as we can through sustainable agriculture and native plant restoration.
The spiritual work we do at Clear Sky is two fold: 1) we practice meditation and selfless service (karma yoga) to gain self awareness & insight, and 2) we participate in wisdom teachings from resident and guest teachers to cultivate inspiration & understanding.
Karma yoga or selfless service is an important part of what we do, because it builds skills, helps us learn to walk our spiritual talk and put ourselves into meaningful engagement with other people. Meditating on your own and attending to spiritual classes might be rewarding on their own, but we believe that karma yoga is a training ground for us to really practice awareness, compassion and wisdom in the world.
Spiritual Container & Curriculum
For more information about the karma yoga study curriculum, daily expectations, and Clear Sky spiritual container, visit our main karma yoga page here, which includes a link to our application form.
Your commitment
We're looking for a commitment of three months. We invite eligible candidates to join us for a one-month trial period, after which we ask for a minimum commitment of two additional months. Staying longer is a possibility, to be discussed towards the end of the three months. (For those who stay longer, there are opportunities to include some personal retreat time in your stay, too).
We don't offer stays of less than three months because of the commitment of time and energy to orienting, training, and supporting someone new. For shorter stays, you are welcome to register at our regular daily rates in a program that includes a mixture of Karma Yoga and meditation time, currently called the Clear Sky Experience.
No religious affiliation or meditation experience is required. Come join us, learn how to engage, enliven and grow yourself and those around you!
Tuition
Tuition is $650 per month. Karma Yoga programming, food and accommodation are included in this price.
While at Clear Sky you will learn about the ancient transformative practice of dana. Additional classes and programs offered by our founding Teachers, Doug and Catherine Sensei, are given on the premise of this practice.
Applications
We welcome all applications including those from people who have little or no experience with meditation, and are looking to explore spirituality – or however you'd like to name your call to exploration in this lifetime – in community.
Applications are welcome at all times, and we can be flexible enough to fast-track entry based on mutual benefit.
For greatest chance of acceptance into the Karma Yoga program, we recommend applying six to nine months prior to the time you wish to join us.
Those with the most flexibility may receive priority placement in the program.
If you want an experience that helps to wake you up and brings you greater personal mastery, we'd love to hear from you today.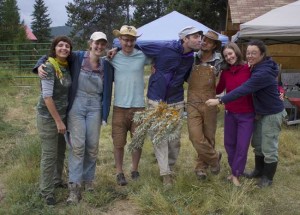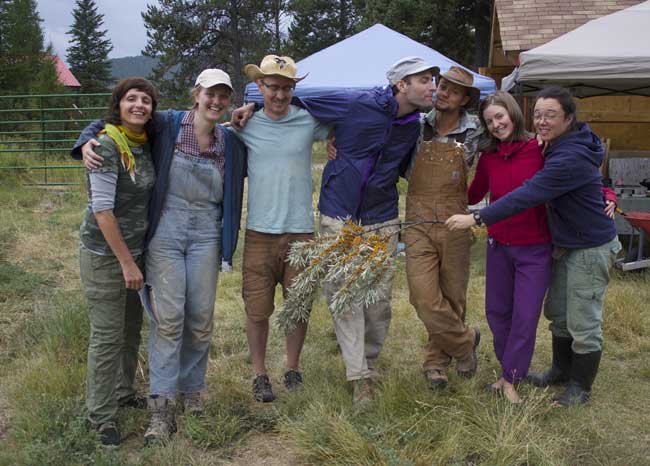 How to Apply
Please contact us with an expression of interest via Clear Sky's karma yoga application form, and help spread the word about these opportunities with anyone who might like to learn valuable life skills while living in a spiritual community.
Don't forget to like and visit our Clear Sky Farm Facebook page.