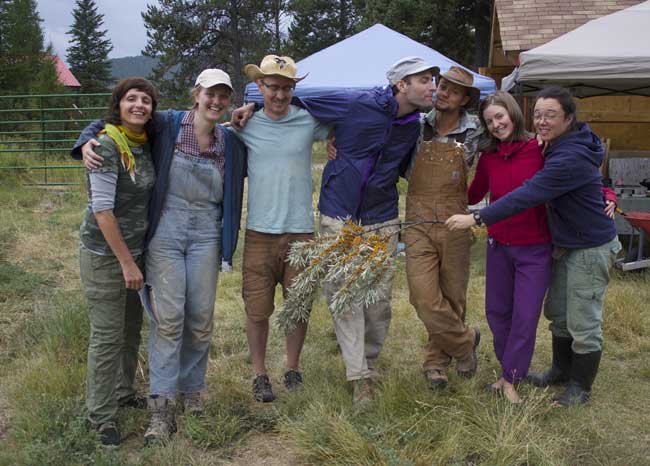 This is an opportunity for anyone seeking lasting personal growth while sharing their skills and experience in a conscious and welcoming community. Whether you're interested in learning how to meditate, looking to expand your skillset, and/or transitioning between life stages, this experience has much to offer.
Clear Sky offers:
The opportunity to engage first-hand with our founding teachers, who have combined teaching experience of over 40 years

The opportunity to work closely with our diverse on-site managers who will actively support your integration into the program, your involvement with the teaching, and ultimately your path to exploring your potential for more

A vibrant community filled with fun, open-minded, and compassionate individuals who are dedicated to learning and exploring the path to awakening

Daily meditation instruction and practice

Dharma training, which is essentially guidance in how to put mindfulness into practice in daily life and keeping mindfulness at the core of everything we do

Comfortable shared-accommodations in one of our on-site buildings

Organic and locally sourced foods, providing three wholesome meals per day, based on a balanced omnivore diet

In exchange we are seeking:
An individual who has a sincere interest in participating in a spiritual community; meaning a desire to learn and practice meditative techniques and a willingness and ability to engage in honest communication.

A team player who has time management and organizational skills, who can work effectively in a multi-tasking environment

Qualities such as honesty, reliability, attention to detail, and a willingness to learn

"

Dāna", which is a Sanskrit and Pali word meaning giving or generosity and is always discretionary. Our teachers provide classes, retreats, and individual sessions, which Karma Yogis are invited to take part in. These teachings are given according to the practice of dāna. By offering material and other kinds of dāna with an open heart, everyone benefits!

Your unique contribution of skills in an area of experience and passion!
We invite eligible candidates to join us for a one-month trial period. After this period, we ask for a minimum commitment of two additional months, so a minimum 3 month commitment in total. Please read the page on our website entitled "Is Karma Yoga For You?" before applying. Also, note that no religious affiliation or meditation experience is required. Come join us, learn how to engage, enliven and grow yourself and those around you! Please email your resume and application form to ky_application@clearskycenter.org and feel free to contact us with any questions or points of clarification. We look forward to hearing from you!
Are you experienced with Food Forests?  Check out our Food Forest Karma Yoga position.