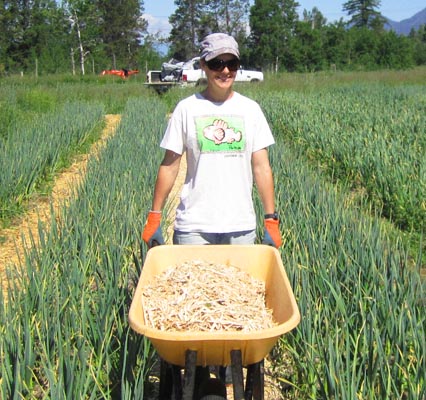 We have opportunities for those interested in meditation as well as food forests, farming, building & more, to come out and volunteer at Clear Sky Center.
Farm Volunteer Days
The Farm runs volunteer days where you can come out to the centre and participate in gardening, food forest preparations and care, planting, and product making.  If you live locally and would like to come to volunteer every now and then, please get in touch via email or call 250-429-3929.
Karma Yoga Program
We also offer the opportunity to immerse yourself in the life of a busy meditation centre, and to help on the farm and other projects. Please read about our Food Forest Karma Yoga Position, a full season commitment. To find out more about our 1-3 month volunteer options, visit the Clear Sky Centre website, or call 250-429-3929.
On the Farm as a Volunteer includes
Food Forest & Vegetable Gardening
Harvesting
Cooking & Cleaning
Markets & Fairs